The party venue was born April 2012 of a preschool parent wanting a space for her little one's first birthday. We rallied together, waved our magic wand and the outdoor lapa transformed into the ideal venue for children's parties.
Party times are morning 09:00 - 12:00 or afternoon 13:30 - 16:30. if you would like a party for 5 to 7 hours then you choose when to begin and end. Contact Janine on 082 826 6359 or kyalamivenue@gmail.com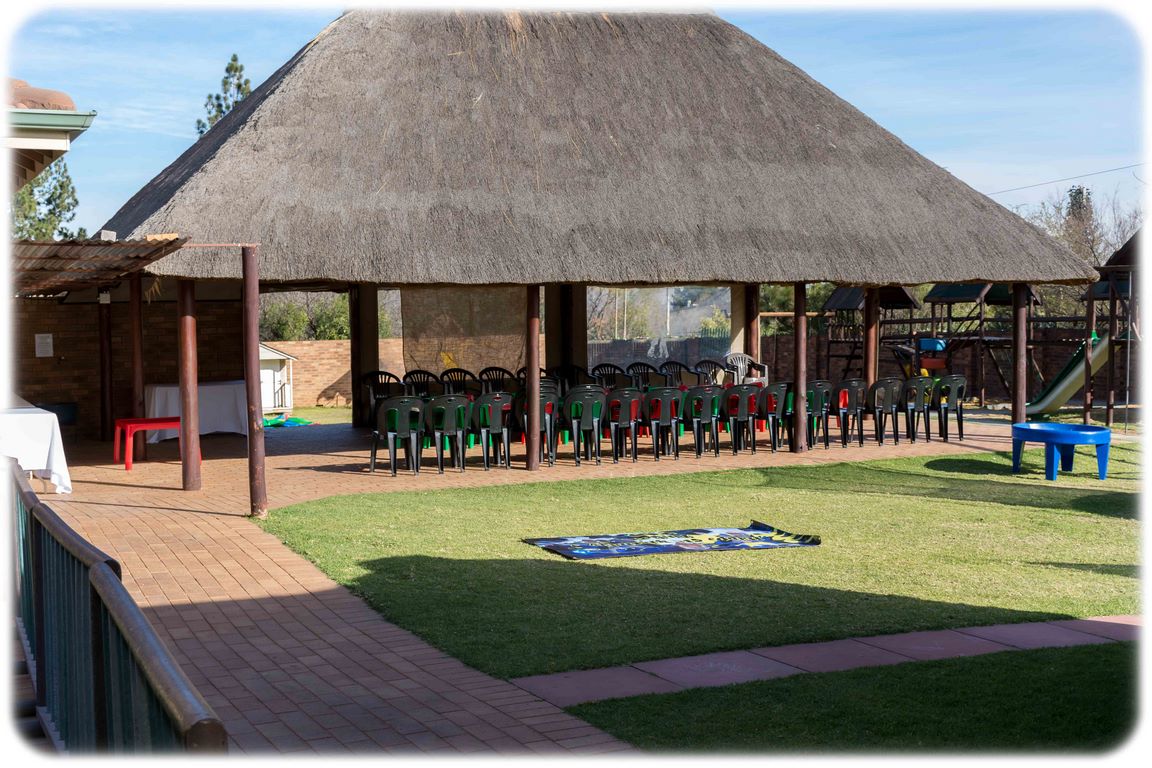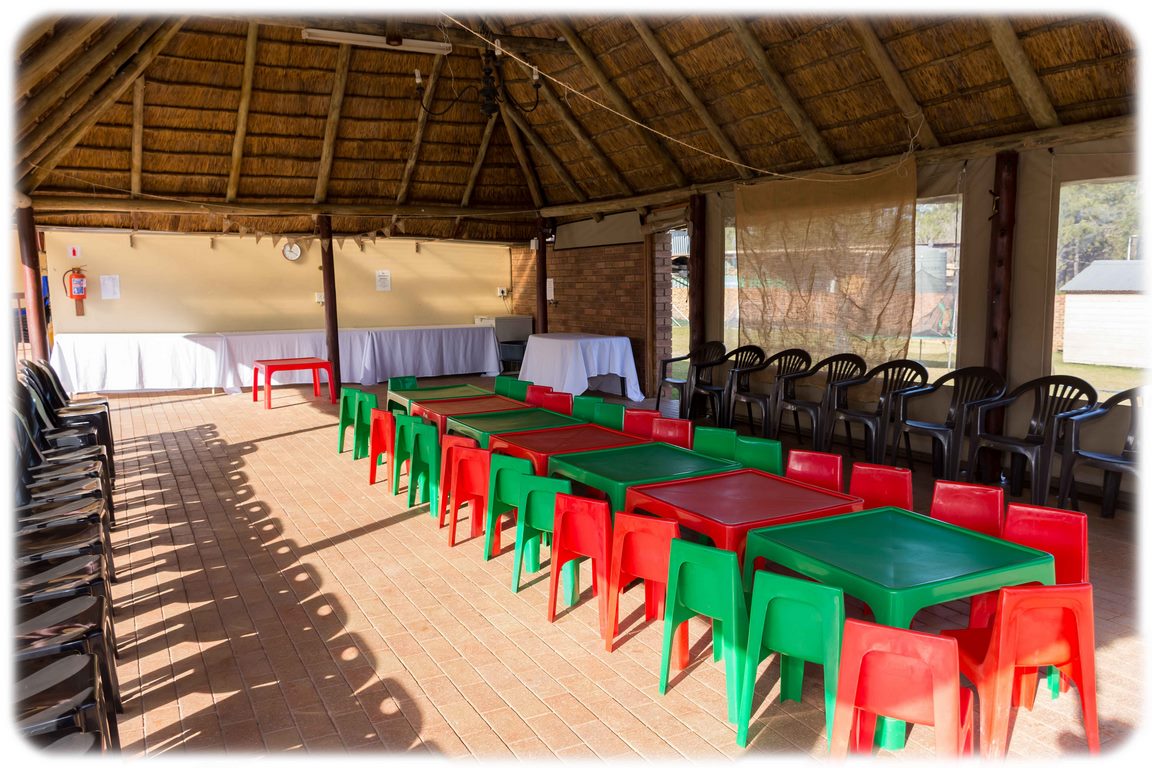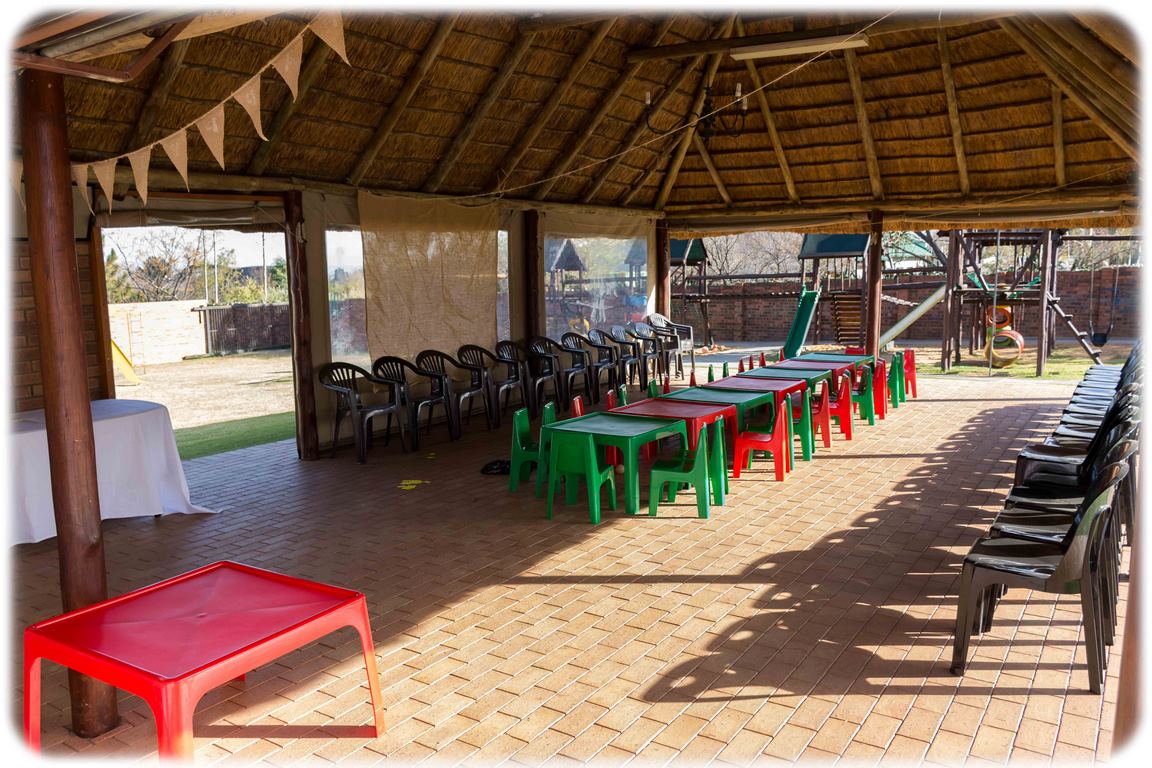 Venue Hire Includes for 55 guests:
free hour to set up
6 trestle tables with white tablecloths
adult chairs
children's tables & chairs
highball & wine glasses
Ceramic plates, knives & forks
cake forks, side plates & a cake knife
Small ice bucket, ice tongs & corkscrew
Large ice bucket
Tea, Rooibos & coffee set up
Chip bowls
Cool water Dispenser
Use of the large green playground including soccer nets, bike track, sandpits and jungle gym
A staff member to assist you on the day!
***************************************************************************************************
Decorate your party with childrens chair covers, tie backs, table cloths & runners to your theme
Flag bunting, personalized party packs, banners and more...Find us on Facebook
We also provide a photographer to capture the special moments of the day, offered at a special venue rate of 25% off usual fee
***************************************************************************************************
Party Slots Still Available
OCTOBER:
16th Oct Morning
23 Oct Afternoon
30th October Afternoon
NOVEMBER:
5th Nov Morning
6th Nov Morning
12th/13th Nov Morning or Afternoon
19th/20th Nov Morning or Afternoon
DECEMBER:
4th Dec Morning
10th/11th Dec Morning or Afternoon
17th Dec Morning or Afternoon
18th Dec Morning
Closed until 7th January 2017
Parties are booked up to a month in advance with us so make an enquiry today to avoid dissapointment: